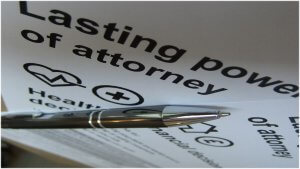 With no cure for dementia diseases like Alzheimer's likely to emerge soon, health organisations across the world are stressing the need for people to take preventive measures to protect themselves as they get older.
The NHS official guidance says: "There is currently no 'cure' for dementia. In fact, because dementia is caused by different diseases it is unlikely that there will be a single cure for dementia."
There are similar messages coming out of America with researchers into Alzheimer's at the University of Southern California saying: "The idea that there is going to be one drug that fixes all this seems more and more unlikely. It is a multifactorial disease."
The NHS says research has shown that cardiovascular diseases increase the risk of Alzheimer's and vascular dementia. The risk can be reduced if people take preventive measures such as stopping smoking, keeping alcohol consumption to a minimum, eating a healthy, well balanced diet and exercising for at least 150 minutes a week.
As well as health issues for sufferers of debilitating illnesses, there are also practical matters relating to how their financial and business affairs should be managed.
Sufferers may have to rely on their families to make important decisions for them, but this can be difficult if legal arrangements have not been made in advance. Families may have to go through complicated court procedures to be granted authority to manage the sufferer's affairs.
You may not be able to predict your future health, but it is possible to put procedures in place so that people you trust will be able help you if you do fall ill in the future.
The best way to do this is by setting up a Lasting Power of Attorney (LPA). An LPA enables you to nominate someone you trust to make decisions on your behalf if you ever lose the ability to do so yourself through illnesses such as dementia.
The property and finance LPA allows you to appoint someone to look after your financial affairs. The health and welfare LPA lets you grant an attorney authority over such matters as health care and the kind of treatment you receive, if you have lost capacity to make such decisions for yourself.
They give you the peace of mind of knowing that whatever happens in the future, your interests will be protected by people you trust and have chosen to represent you.
Please contact us if you would like more information about lasting powers of attorney.