Mediation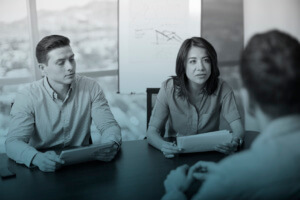 Family Mediation
Family Mediation is a way of helping couples to deal with the difficult and stressful business of separation and divorce without having to enter into a lengthy and costly and often combative legal process. Mediation is an effective way of resolving disputes without having to go to court.
We work with all couples, whether or not children are involved, to make plans for the future and sort out practical arrangements relating to children, property and finance following divorce and separation.
We help you decide:
Whether to divorce and on what grounds
With whom the children will live
How to manage shared care of the children
How to deal with parenting issues
What will happen to the family home
How to divide assets
How to arrange financial support for family members
We offer a friendly and professional approach to the mediation process. Our aim is to understand fully all the issues that you are each facing at this difficult time and to assist you in exploring solutions to these issues. Mediation is a voluntary process and, whilst you are likely to find some parts of this process challenging, it is important that you understand that you are free to end the process at any time.
What's Involved in Mediation?
You can choose to come to a first meeting on your own or with another family member or you and your former partner can come together – you will still get some time on your own with the mediator so that you can tell us about the current situation and what you would like to achieve from mediation.
If the mediation involves financial issues you will both be given forms to complete. These will require you to make full disclosure of all your assets, liabilities, income and expenditure. Negotiation about finances cannot take place unless both of you have a clear and full picture of the family's financial situation. The financial information will be collected and shared. Everybody will have an opportunity to ask for clarification on anything that has not been fully understood.
After that, the mediator will meet with you both in a series of meetings.  A full mediation session involves both parties and a mediator and will last between 1 – 2 hours. A full case may take between 2 to 6 sessions, depending on the complexity.
You will be encouraged to identify the issues for discussion, to set out your general aims for the future and to consider possible options on which you may be able to agree or reach a compromise.
Round table meetings enable you to have open and frank discussions. The sessions are confidential. Mediators may not give advice, but may give legal or financial information. Mediators will help you ensure that your proposals are realistic.
The aim of this process is to arrive at fair and workable solutions which meet your individual needs and those of any children.