Civil Partnerships & Same Sex Relationships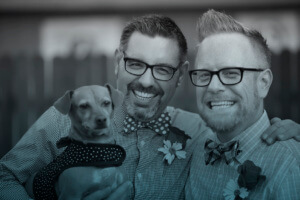 Civil Partnerships & Same Sex Relationships
Our specialist legal team at Bates Solicitors has the experience and expertise to deal with all legal issues surrounding same-sex couples and civil partnerships.
We advise couples, individuals and others on the legal issues connected with same-sex relationships. This includes:
Civil Partnerships
Cohabitation
Property Acquisition
Civil Partnership disputes
Property Rights for cohabiting couples
A home is usually the largest asset a person or couple owns, and for married couples or those in a civil partnership, each person has equal rights to the property no matter who bought it, who pays the mortgage or who maintains it.
Moving in together
For cohabiting couples, not in a civil partnership or married it is not that straightforward. If the property is owned by one of the couple, it has to be decided whether their partner has an interest in the property – because they contribute to the mortgage, or because they pay for building work, for example. However, if these contributions are not set out in a declaration-of-trust agreement then the partner who does not own the property could find they have no rights to a share of the home, if the relationship breaks down.
Equally if you are the partner who had property at the start of the relationship, then be beware that your partner may have legal rights over that property. A court can give long term rights to remain in the home and can transfer ownership of the property regardless of who owned it originally. This will depend on the circumstances and on who has care of any children. You should seek legal advice if you are in this position.
Property Acquisition
Similarly, cohabitors buying a home together should make sure they use the right legal structure so the property passes automatically to the surviving partner in the event of death. Property-purchase contracts can be drawn up as either "joint tenancy" or "tenants in common". Under joint tenancy, both partners own the whole property, meaning that if one person dies, the survivor carries on owning it. Tenants in common means each partner owns a specific share. Under this arrangement, the share a person has in a property can be left to whomever they choose.
Cohabitors purchasing a property under tenants-in-common rules should also draw up a will to ensure their share of the property is passed on to the person they wish.
Registering a Civil Partnership
You will need to give notice of your intention to register your civil partnership. Once the 28-day notice period has expired, you can register your civil partnership in a registry office, by signing a legal document, known as the civil partnership schedule. This must be done in front of a registrar and two witnesses. There are no further legal requirements and you don't have to have a
Registered Civil Partnerships or Gay Marriage
Same sex couples who enter into a civil ceremony have very similar (although not identical) legal rights as a married couple. Children who are born to either partner are treated as children of the family. In some circumstances, you can apply for parental responsibility of your partner's child. If you and your partner wish to adopt a child, you can do this jointly. Our team of specialist family lawyers can advise you on all aspects of the law including, for example, parental responsibility for a child.
From 10 December 2014, couples who registered their civil partnership in England and Wales can convert their civil partnership into a marriage. This can be done by a simple administrative process called a standard conversion.
Who to contact?