Fees and Funding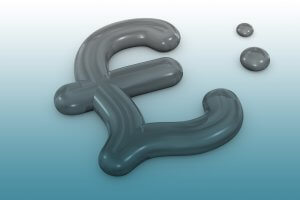 We understand that you may be worried about the cost of obtaining legal advice and having a solicitor act for you. In the family department we offer complete transparency in relation to our fees. Most of our work is charged at the hourly rate according to the time spent on your matter. At the beginning of your case we will tell you the hourly rate applicable to your matter and provide an estimate of what we think your total costs are likely to be having regard to what is involved.
Legal Aid
Legal Aid is no longer available for the majority of family law disputes. Subject to financial eligibility, it is available for mediation and may be available for cases involving domestic violence or Local Authority Children's Services. We do not offer Legal Aid but if we think you may be eligible, we will direct you to the appropriate resources to find a Legal Aid Solicitor.
Initial Fixed Fee Consultation
We offer an initial fixed fee consultation which allows us to out about your particular situation and then provide an overview of the relevant law and the options available to you to resolve matters.
Fixed Fees and Capped Fees
In some circumstances we can undertake work on a fixed fee or capped fee basis. For fixed fee work you pay the fee which will have been agreed at the outset. For capped fee work you are charged at the hourly rate according to how much time is spent by the solicitor on your matter, but you will not pay any more than the capped fee which again will have been agreed at the outset. Your solicitor will let you know if these options are available to you.
Fee Estimates
At the outset of your matter we shall provide you with an estimate of your likely costs. We shall review and update the costs estimate as your matter progresses. It is difficult to provided completely accurate costs estimates, particularly at the start, as we do not know how your matter will develop in terms of complexity or how the other party involved will respond.
Unbundled Services
Unbundled services is often referred to as "Pay as You Go Legal Advice". This is where you deal with your matter yourself (act in person) but with advice and assistance taken from your solicitor on an as and when needed basis. You may, for example, take advice as to certain aspects of the court process or ask for assistance with drafting a particular document. You are charged at the hourly rate for the time spent by your solicitor on your matter. By limiting what we do for you (unbundled services) you keep your costs down making your use of solicitors more affordable.
Legal Costs Funding
Finding a way to fund your legal costs can be a daunting prospect. You may have savings you can use or friends or family who can help you out. It may, however, be necessary to look at credit options to include a personal loan or credit card taken specifically to cover legal fees.
You may be eligible for a litigation loan to assist with your legal costs. We would recommend Lime Finance. They only offer lending to selected partners of which this firm is one. Lime Finance provides loans to individuals and companies to pay legal fees and disbursements as they fall due throughout a legal action. The loan is repayable on settlement of the case or after a defined period. Lime Finance simply charges interest on the loan; it does not take a share of any settlement received.
One of our lawyers would be happy to discuss your options with you.
Please do not hesitate to talk to us about our fees and any concerns or questions you may have.
Who to contact?

01932 858833
clovell-hoare@batessolicitors.co.uk