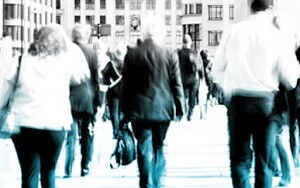 Bates Solicitors is the practice name of Bates Solicitors Limited, for their eight offices based in central London, Basingstoke, Fleet, Hartley Wintney, Hook, Leigh on Sea, Odiham and Weybridge.
The firm also practices under the name of Crellins Carter in Weybridge, Surrey and Wallis Prance in Basingstoke, Hampshire.
Bates Solicitors Limited is a private limited company registered in England and Wales (CRN 08151797) with offices in London, Weybridge, Leigh-on-Sea, Hartley Wintney, Hook, Fleet and Odiham (Registered Office: 43 Essex Street, London WC2R 3JF).
Bates Solicitors Limited is authorised and regulated by the Solicitors Regulation Authority, Bates Solicitors Limited SRA 570743.
The Board of the Company is as follows:
Ian MacDonald – Chairperson
Gwyneth Jones – Non-Executive Director
Isobel MacDonald – Director and Secretary
Geoffrey Gibbons – Director
Doreen Burton – Director
Nicola Browett – Director
Camilla Lovell-Hoare – Director
The board has appointed the following compliance officers:
Isobel MacDonald – Compliance Officer of Legal Practice
Ian MacDonald – Compliance Officer of Finance and Administration
Together with the members of the Board, the Company employs approximately 60 persons. The main areas of legal practice include Residential Conveyancing, Private Client, Family Law, Commercial Property, Litigation, Employment, Commercial Matters and Landlord & Tenant. The Company's areas of law and expertise give clients the confidence that their requirements are being dealt with by the right experts. Its wealth of knowledge is based on established values, back to 1913. These same values of traditional courtesy and professional service, serving clients and the community, are still at the heart of Bates Solicitors today.
The Company offers a wide range of legal services within the private and commercial sector. The growth of the law firm has led to a greater strength and depth of expertise, allowing for innovation, forward thinking, and a personal quality service to clients.