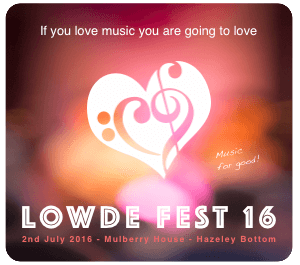 Bates Solicitors sponsor Lowde Fest 2016, Hampshire's premier music and beer festival.  The line up includes:- The Feeling, Mica Paris, Rick Parfitt Junior, Janet Devlin, Shanty, 29 Fingers, Son of Jack, Brightlight City, Polar Drive, The Tuesday Syndicate, Worry Dolls, Rose Kimberley, Just Millie and two new local bands from Robert Mays School Odiham, Villanova and Full House.
The Lowde Music Trust was formed in 2011 in memory of Keith Lowde who for the preceding eight years had been Head of the Business School at The Academy of Contemporary Music in Guildford.   Read more about Keith
Bates Solicitors are delighted to again support Lowde Fest and the Lowde Music Trust.   The Trust set out their charitable aims in their website www.thelowdemusictrust.org.
The profits from this years Lowde Fest will also support the following charities: Lollipop Radio, Naomi House and debra.