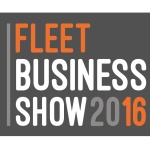 Bates Solicitors will join 30+ exhibitors in the Harlington Centre, Fleet to take part in the first Fleet Business Show.     The event is sponsored by Fleet4Business a local networking group with the intention of promoting local business services on a B2B basis.
Free to attend the Show offers attendees an opportunity to meet the exhibitors and attend seven 'Practical Workshops covering Speed Networking, 19 Ideas to improve your business, Get your business on Google and more besides.
You can meet members of Bates staff throughout the event including our latest recruit Robert Habbitts and our long standing Business Solicitor Geoffrey Gibbons.
Come and see us at the Fleet Business Show.  For more information visit www.fleetbusinessshow.co.uk