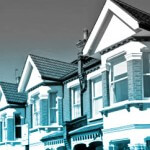 The government has pledged to provide more affordable homes and to clamp down on leasehold abuses on newbuild properties.
The measures were announced in the Queen's Speech at the start of the new parliament.
The new First Home scheme will be designed to make homes available at a discount for local first-time buyers.
Councils will be able to use housing developers' contributions to discount homes by 30% for people who cannot otherwise afford to buy in their area. The Affordable Homes Programme will also be renewed, building more homes for rent and delivering a new shared ownership offer.
The Queen's Speech has also reaffirmed the government's commitment to introduce legislation to end the unscrupulous practice of unnecessary leaseholds – introducing laws to ban new houses being sold on a leasehold basis and reducing ground rents for new leases to zero.
More details will be published in the coming months, but ministers have already made it clear that they want to prevent leaseholders being charged soaring fees for which they receive no benefit. It means new houses will have to be sold on a freehold basis unless there are exceptional circumstances.
To stop freeholders and managing agents taking as long as they want – and charging what they want – to provide leaseholders with the vital information they need to sell their home, there will be a time limit of 15 working days and a maximum fee of £200 to make the home buying process quicker, easier and cheaper.
In circumstances where buyers are incorrectly sold a leasehold home – saddling them with a property that could ultimately prove difficult to sell – consumers will be able to get their freehold outright at no extra cost.
Please contact us if you would like advice about the legal aspects of buying or selling a home or help with leasehold enfranchisement.