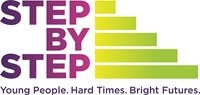 Diana Sarghea from our Fleet office took part at an event organised by Step by Step to raise money to reduce homelessness among vulnerable  young people.
Speaking after the event Diana said "A huge thank you to all my friends and colleagues at Bates Solicitors who helped me reach my fundraising target by offering all their moral and financial support.
Sleep Out 2019 was an amazing experience. It made me live a vast variety of emotions all of them in less than 12 hours. I have rarely felt so happy, anxious, supported, hopeful, sad, grateful and worried at the same time. Spending a night in a sleeping bag on the concrete terraces of a stadium it definitely makes you appreciate more your family, your friends and the comfort of your own home.
I have uploaded some pictures on my fundraising page to give you a taste of the activities which took place at the Sleep Out 2019. I hope you will enjoy them at least as much as I have enjoyed the experience. You are still in time if you want to make a donation!"
You can find out more about Step by Step by visiting their website www.stepbystep.org.uk/
If you wish to support Step by Step click on the Just Giving logo here