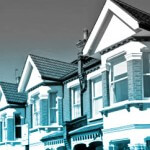 The government's housing agency, Homes England, has acquired 19 sites across the country that will be used to build 5,000 new homes.
The land is worth a total of £180 million. It's hoped the new homes will help boost the housing market following the Covid-19 crisis.
Many of the sites were acquired in the lead-up to the financial year-end as part of the agency's strategy to develop a strong pipeline of projects to support the recovery of the housebuilding sector.
Homes England can acquire challenging or stalled sites which have been unable to progress without public sector intervention and use its resources and expertise to unlock them for development and bring them back to market, ultimately resulting in much-needed new homes.
Simon Dudley, interim Homes England Chair, said: "I want to reassure the sector that Homes England is very much open for business and investing in a long-term pipeline of development opportunities to support market recovery.
"The need for new housing will remain a priority, so we will continue to do business with partners across the sector to create opportunities for future development and support the government's housebuilding objectives."
Stephen Kinsella, Chief Land and Development Officer at Homes England, said: "It's crucial that we continue to create development opportunities and provide a pipeline of sites for housebuilders of all sizes, despite the challenging situation the industry is facing.
"In the long-term we will still have a housing shortage, so by continuing to acquire difficult sites and addressing the barriers which have previously stopped them moving into production, we're making sure we can deliver on the agency's mission to accelerate the construction of new homes while addressing the short-term disruption caused by the impact of coronavirus."
Please contact us if you would like advice about the legal aspects of buying or selling a home.