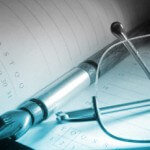 Wills and Probate specialist lawyers have been classified as Key Workers by the Ministry of Justice
Throughout the pandemic Bates Solicitors have continued to deliver HIGH QUALITY LEGAL SERVICES to our existing and new clients.
Restrictions put in place to prevent the spread of Coronavirus have been eased by the Government.
However Bates Solicitors Covid-19 health and safety policies remain in place to protect everyone including our elderly and vulnerable Clients and our Staff.
Our entrance doors remain locked and access to our offices remains by arranged Appointment only.
This policy remains in place to ensure SAFE  D I S T A N C I N G at all times
Our meeting rooms have Perspex screens and other measures are in place to ensure they are as safe as possible for face to face appointments.
When entering our offices you MUST WEAR A FACE MASK or suitable face covering.
If you feel unwell or have any symptoms of Covid-19, please do not enter our offices. We will rearrange your appointment at no extra cost to you.
We also offer appointments via Zoom, Facetime and SKYPE.
For further information telephone your local office or email info@batessolicitors.co.uk.
We are looking forward to unlocking our entrance doors but in the meantime let us all help to keep everyone safe and continue to protect the NHS.
You will find a range of informative guides and articles within our website. These include:-
A Guide to Probate
Probate and Inheritance Disputes
10 Key reasons for making or updating your Will
Domestic Violence
Guide to applications relating to children
For further information about our services or to make a telephone appointment to discuss your requirements please contact your local office and speak to a member of our experienced team.   Contact Us