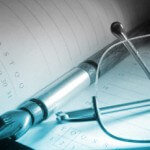 Wills and Probate specialist lawyers have been classified as Key Workers by the Ministry of Justice
They continue to operate in all our offices and are available initially by telephone, or other social media communications. Office appointments and home visits will be offered as necessary.
The Law Society and Solicitors for the Elderly have issued guidance to enable us to safeguard both our Staff and our Clients, and in particular our Elderly and Vulnerable Clients.
We are making special arrangements to allow existing and new Clients to continue to make or update their Wills, make Lasting Powers of Attorney or instruct this firm to act in relation to Probate matters.
Work in relation to all other areas of Law will be carried out on a remote basis.
In the meantime, visitors will find a range of informative guides and articles within our website. These include:-
A Guide to Probate
Probate and Inheritance Disputes
10 Key reasons for making or updating your Will
Domestic Violence
Guide to applications relating to children
For further information about our services or to make a telephone appointment to discuss Private Client matters please contact your local office and speak to a member of our experienced team.   Contact Us