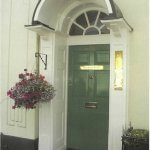 The Odiham branch of Bates Solicitors is on the move ….. but staying in Odiham.
We have moved to 59 High Street, Odiham – almost opposite to the new Co-op and a couple of doors away from the Post Office which is very convenient.
The new offices offer easier access and a ground floor meeting room as well as remaining within walking distance (home visits are still available on request).
________________________________________
Call in and ask to speak with a member of our our experienced, friendly helpful staff .   Alternatively if you have any queries please Contact Us