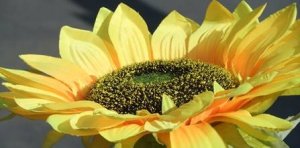 The volunteers who run the Sunflower Café have organised a second dementia awareness and information day which provides an opportunity for voluntary groups, healthcare professionals, local library and Bates Solicitors to show case the wide ranging support and services available to dementia suffers and their carers.
Wednesday 10.00 a.m. to 4.00 p.m. 25 October 2017 at Vine Church, London Road, Odiham.
Free to attend the day includes three seminars including presentations from
the Dementia Specialist Team at Basingstoke NHS
Dementia Friends (Alzheimer's Initiative)
An Overview of Lasting Powers of Attorney by Bates Solicitors
In addition there will be displays and information available from groups and other support agencies and charities.
About the Sunflower Café
The Sunflower Café first opened its doors in September 2016 at the Vine Church and each Wednesday between 2.00 and 4.00 offers tea and friendly company to those with dementia and their carers.   It is a joint community project funded by the Mother's Union and The Vine Church, Odiham.
The volunteers who run the café often have personal experience of caring for a family member and can offer practical advice or listen sympathetically.
Contact the Sunflower Café
The Sunflower Café offers free refreshments and activities to people living with dementia, or memory loss, their carers, family and friends.   For more information contact Elaine.  Email thesunflowercafe@outlook.com.  Mobile: 07553 881 474
Contact your Doctor or local surgery for more information about local support groups and support services.
Legal Support
Bates Solicitors can provide legal support.   Lasting Powers of Attorney for Health & Welfare and Financial Affairs can be put in place whilst a person has mental capacity – even in the early stages of a diagnosis of dementia.   Click here for more information or contact one of our Private Client Lawyers