Fees and Funding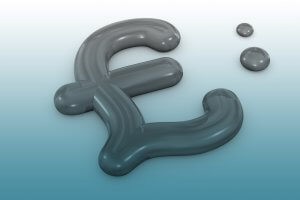 We recognise that you may be worried about the cost of obtaining legal advice and particularly about unknown costs in the future from an ongoing case. In the family department, we offer complete transparency in relation to our fees. At the beginning of a case or any meeting, we will always be clear with you what the cost will be and confirm this in writing. If we are taking you on as a client, we will outline for you what we believe is involved and what the fees will be going forward.
Legal Aid
Legal Aid is no longer available for the majority of family law disputes. It may be available for cases involving domestic violence or for cases involving the local authority/Children's Services. It is also available for mediation. However, we do not offer Legal Aid.
Initial Fixed Fee Appointment
We offer an initial appointment on a fixed fee basis. These appointments usually last between 30 minutes and an hour and allow us to find out about your situation, before giving an overview of the law, and the options available to you for resolving matters.
Fixed Fees
This provides you a fixed fee for a piece of work rather than an hourly charge. This way you will have certainty over your total costs. For more details speak to one of our lawyers.
Fee Estimates
The typical fees for a straightforward divorce are between £1,500 and £2,000 plus vat and court fees of £550. These figures are estimates only and would depend on the amount of work involved in completing the procedure.
Please note these are the fees for the divorce process itself and this does not include dealing with other issues such as arrangements for the children, or financial matters. These would need to be discussed with you and tailored to your individual needs.
Unbundled services/ capped fees
This service is intended to help you keep our fees to a minimum. You do most of the work – you simply dip in and out of taking advice from us when you need it or instruct us to deal with a discreet point. For example, you will run your Court case and will only come to us for advice on specific aspects of the process. Or we may be instructed to prepare a statement for the Court. We would agree a specific fee for the item of work being undertaken.
Legal costs funding
Finding a way to fund your legal costs can be a daunting prospect. You may have savings you can rely on or friends or family that can help you out.
Alternatively you may be eligible for a litigation loan to assist with the costs. We would recommend Lime Finance. They only offer lending to selected partners, of which this firm is one. Lime Finance provides loans to individuals and companies to pay legal fees and disbursements, as they fall due, throughout a legal action. The loan is repayable on settlement of the case or after a defined period. Lime Finance simply charges interest on a loan, whatever the outcome of the case. The facility does not take any kind of share in the settlement value.
One of our lawyers would be happy to discuss your options with you.
Please do not hesitate to talk to us about our fees and any concerns or questions you may have.