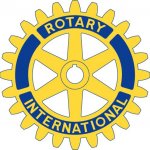 Our Private Client legal specialist Briony Davies has joined Odiham and Hook Rotary Club and will be supporting her fellow Rotarians in their endeavours to raise charitable funds to support projects both locally and globally.
July will be a busy month with the following events scheduled:-
14 July 2018 – Church Fete, Odiham
15 July 2018 – Hook Village Fete, Hook
21 July 2018 – Picnic in the Paddock, North Warnborough.   This is by ticket only and in aid of St Michael's Hospice and The Ark Cancer Charity Centre.   Live music will be performed by the Odiham Military Wives Choir, the Undercovers (a local group from Fleet) & vocalist Vicky Seager. Further details are available on the Odiham and Hook Rotary Club website – click here
Many of the Bates Solicitors team live locally and are keen to be involved in local charitable events and causes which raise funds for those we know and often people we will never meet.   Charity may begin at home but for Briony and her fellow Rotarians, the beneficiaries of their voluntary work may live on the other side of our planet.