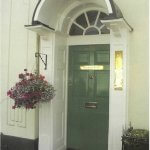 The Odiham branch of Bates Solicitors is on the move ….. but staying in Odiham.
We have moved to 59 High Street, Odiham – almost opposite to the new Co-op and a couple of doors away from the Post Office which is very convenient.
The new offices offer easier access and a ground floor meeting room as well as remaining within walking distance (home visits are still available on request).
Briony Davies our Wills, Lasting Powers of Attorney and Probate specialist and Robert Habbitts our Residential Conveyancing specialist will be relocating together with all the experienced, friendly and helpful Odiham support staff.
________________________________________
18 February 2019 – Please note that we have experienced issues with the relocation of our fax line.    We anticipate this to be resolved very shortly.   In the meantime, if you need to send a fax to Odiham, please telephone our office and we will be pleased to assist.
________________________________________
Call in and our experienced, friendly helpful staff will be pleased to assist you.   Alternatively if you have any queries please Contact Us